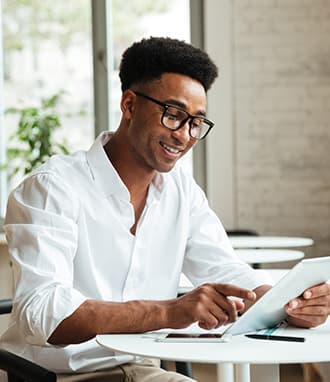 At Smart-View Technology we are dedicated to organize the world's IoT sensor data making it useful using our innovative solutions to promote digital transformation and improve operational efficiency.
At Smart-View Technology we assist organizations increase their profitability & efficiency using our innovative solutions that surpass customer expectations through data powered innovation.
ABOUT US
We aim to help our customers save money & improve efficiency by using our innovative solutions.
Smart-View Technology is a technology company that offers data analytics solutions across industries with a special focus on utilities, field workforce management & IoT device integration.
Smart-View Utilities Benefits for your Water & Energy Management Projects
Our Solutions
Preparing for your Success,
Solutions that makes a diffrence.
TESTIMONIALS
What Say Clients
The Smart-View team is technically capable and is a valuable strategic partner. The team is eager to share their recommendation for ongoing improvements. We are confident to recommend the Smart-View
The Smart-View Utilities platform increased our operational efficiency by automating the monthly billing process. It increased the body corporate revenue recovery rate & resolved tenants billing disputes. It also saved
The Smart-View Industrial Utilities platform allows us to manage our utilities smarter. In April 2021 alone the Smart-View Utilities platform allowed us to decrease our non-operational usage by over 1500kl.
GET IN TOUCH
Are you Ready for a Better, more Productive